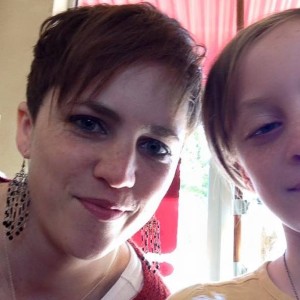 Much of my work centers on user-centered design, information architecture, UX strategy and Interaction Design practices.  Being in a unique position where I understand the varying spectrum of emotional reactions and enjoy observing human behavior and figuring out how people tick along with finding solutions to "why stuff isn't working for people"… it seems only natural that I've landed in an IxD / IA kind of role.
---
More "History"
I've been designing graphics, logos, have assisted with social media campaigns and built W3C standards qualifying websites for over 10 years. Somewhere around late 2007 / Early 2008, a friend suggested looking into WPF and Silverlight using Expression Blend as my new tool and would constantly tease me when I'd fall back on my Adobe products, so I decided to drop Photoshop and Illustrator cold turkey for 2 months and forced my way into learning to do things the Microsoft Blend way and once I got the hang of it, when projects were aligned with the technology, I was providing most of my work for Silverlight, WPF, and Windows 8 projects directly in XAML with the ability to add interactions easily and quickly the way I see them rather than having to explain how things should interact with a flat image.  While it is fun, I still do quite a lot in Photoshop and Illustrator 🙂
In 2010, I transitioned from doing side-project work while holding a full time job, to taking the giant leap and started working full time as a web developer / designer.  One of the companies I consulted with was a digital marketing agency, called [wire] stone.  This company, the clients we worked with, and most especially, the people on the team, forever transformed the quality and style of my work.  While I no longer work for the company, I wish for them great levels of continued success.
On a personal note, I am a mom of 3 amazing kids and engaged to a stubborn and wonderful man who makes me smile daily.  Along with my family, I enjoy many things martial arts related and have training in Tae Kwon Do and Karate, enjoy sight seeing and hiking, and enjoy going on new adventures which scare the crap out of me while making me grow and evolve as a person.
---
Contact Information
ariel.spaulding at gmail – dot – com
(written above as a way to curtail the flood of spam caused by bot scans of published email contact information)
.